Hypnotherapy
Prices range from £60 to £80 for a one hour treatment. Check individual treatment pages for further details. Call 01223 300 222 for a free consultation

Hypnosis is a therapy used by hypnotherapists to put us into a relaxed, trance like state to tap into our unconscious mind consciously. The unconscious mind is the most powerful part of our mind and it is how most of our daily tasks, often the most difficult ones, are carried out. On a daily basis, we do not have to consciously think about breathing, swallowing, walking or blinking as our unconscious mind looks after all these functions for us.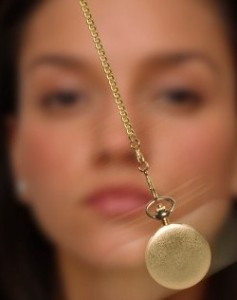 If you think about people working at their computer, they look "captured", "absorbed" by the screen and almost oblivious to what goes on around them. This is nothing more than being in a form of trance as is sleeping or daydreaming.
Under the guidance of the hypnotherapist, you will be able to enter into a deep state of relaxation and comfort whilst being aware of your surroundings. From this relaxed state, the therapist can make suggestions to your unconscious mind that may help you make the positive changes you consciously want to make.
Hypnotherapy can be of help with:
Relationships
Sleeping disorders
Is it safe?
It is normally very safe and you are always in control of the situation. However, with some medical conditions it may not be advisable as it could make things worse.
What if I don't come out of hypnosis?
This is not at all possible. You will simply return to your normal awake state feeling refreshed and with a great sense of achievement and accomplishment
How can I make a booking?
Call Salus Wellness now for a free initial consultation, 01223 300 222.
Where is your Cambridge Hypnotherapy Clinic?
The clinic is based within Salus Wellness at 47 Norfolk Street, about 5 minutes walk from the Grafton centre.