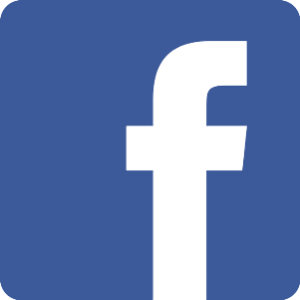 Pay Per Click (PPC) adverts have become for many companies the holy grail of advertising as they offer a clear and reliable way to publish specific adverts to a targeted audience and the Return on Investment (ROI) can be measured very accurately.  PPC are those adverts you can see every time you are either doing a search on your favourite Search Engine or when you are scrolling your Facebook feed and you see entries which have the word "sponsored" on top.  Somebody is paying money when you click on that advert and, usually, these adverts have been thought of with you in mind, depending on your gender, age, habits, interest, religion or whatever other parameters which might be accessible to the platform in question.
I will concentrate this post just on Facebook adverts which are offering indeed a powerful environment to deliver targeted advertisements to your potential clients.  I would also add that I will discuss adverts which bring traffic to a landing page on your website; this is a very specific use of Facebook PPC and they are just one of the several possibilities offered by their advertisement manager.
First of all it's important to stay away from generic adverts which promote you or your brand as a whole and land on your home page; they will be a waste of time and money.  Let us suppose you are a massage therapist wanting to promote a remedial massage to middle-aged female clientele?  Or perhaps an acupuncturist promoting fertility treatments to women aged between 25 and 50? These are a good start.
In order for an advert to work and convert (e.g. get people to book appointments) you need to make the whole chain of events, between the moment the advert is shown and when the client has completed the booking, as intuitive and easy as possible.  Any discontinuity in this chain of events and people will either ignore the advert or click (that's when it costs you) to go to the next step and then give up midway and you end up paying money without getting the booking.
Here are the three key elements:
A well designed advertwhich has a nice and meaningful picture together with the right copy: copy in jargon is the text within an advert or other marketing message. In the case of an advert for a remedial massage you could think about the usual "Problem? Try my solution!" formula.  Which could be indicated as "Experiencing muscle pain? Try my remedial massage"
An equally well designed landing page which reinforces the message above and has a clear and simple way of booking the treatment
A super simple booking system which is working 24/7, ideally an automated calendar system which can confirm the booking then and there; a phone number could be ok for some people; however in a 24/7 society when an increasing number of people are effectively doing everything with their mobile phones at any time of the day and night they will not wait for a call back and simply give it up.
This way of working has been in place for several years and many businesses have made millions by advertising on Facebook; in fact several other social media channels like Twitter, Instagram, Pinterest, Snapchat and various others have in place build advertising mechanisms which all work in a similar way.  I do appreciate there are many among you reading this who will find it difficult or a bit overwhelming. This is normal as it's not what a practitioner in complementary health should be spending his or her time on.  Everybody serious about their business should be thinking about their marketing strategy but that doesn't mean they have to do everything themselves.  If you need any help with your social medial and digital marketing please have a look around you and make sure you employ someone who is a true expert in this field rather than another cowboy.