Cambridge Remedial Massage Clinic
Prices range from £45 to £60 for a one hour treatment. Check individual treatment pages for further details. Call 01223 300 222 for a free consultation.

Get an appointment with a Cambridge remedial massage therapist within 48 hours to relieve pain and regain mobility. 
Remedial Massage uses a wide gamut of massage techniques to work deep into the muscle layers and tissues to enhance and restore movement, agility, good posture and alleviate muscular tension and pain. These techniques tend to be used to treat more specific musculoskeletal or postural problems depending on the needs of the client. However, it is equally beneficial if you are in need of relaxation or a "pick-me up" tonic leaving you feeling more energised, centred and grounded. Whatever the purpose of the treatment, it will help you lead a fully active and pain free life.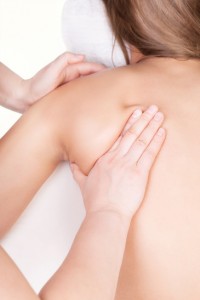 The depth of anatomical and physiological knowledge, keen observation and skilled hands makes remedial massage a powerful tool for change.  By using gradually deepening strokes and pressure, heat, mobilization and tractions, muscle fibres are relaxed and realigned, connective tissue lengthened, scar tissue broken down and space brought into areas of restriction.
A full consultation, with our skilled and knowledgeable therapists, allows an individual treatment plan to be formed, tailored to your specific needs with progress to be checked between sessions. Self-care exercises to be done at home further assist recovery and can be an empowering way to learn about your body and its needs.
Here are a few conditions that remedial massage, offered in our Cambridge clinic can help with:
Symptoms of stress, such as headaches, backaches, jaw tension, anxiety, sleeplessness and low energy
Mobility issues, such as frozen shoulder, golfers' and tennis elbow and plantar fasciitis
Chronic pain in muscles and joints, including upper and lower back pain, stiff shoulders and neck
Acute and chronic injury management, such as whiplash, strain, sprains and inflammation.
How can I make a booking?
Call Salus Wellness now for a free initial consultation, 01223 300 222.
Where is your Cambridge Remedial Massage Clinic?
The clinic is based within Salus Wellness at 47 Norfolk Street, about 5 minutes walk from the Grafton centre.