Counselling
Prices range from £40 to £120 for a one hour session. Please don't suffer in silence. Make an appointment with one of our experienced Cambridge counsellors for an initial chat. Call 01223 300 222 and we will be glad to help you.

Are you at a crossroad in your life, whether personally or professionally, but you don't know what to do? Wouldn't it be great to know that you don't have to stay stuck? And wouldn't it feel good to find ways to bring about the changes that you so desire in your life?
Can counselling help with my problem?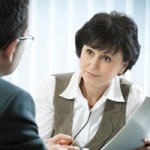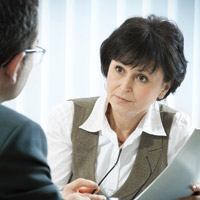 If you can identify with any of the following, then we can help:
Depression, anxiety, or stress
Relationship issues
Low self esteem or confidence
Rape or sexual assault psychological trauma
Perfectionism
Self-harm
Eating disorders
Problems with parents
Suicidal thoughts
Loss, grief, bereavement
Sexuality issues
Career, work, or study issues
What types of counselling do you offer?
If your problem is on the previous list, then one of our Cambridge counsellors can help you. Additionally, our counsellors offer
Anger management counselling
Marriage / relationship counselling for couples
Bereavement / grief counselling
Family therapy
How does counselling work?
By working with your counsellor, you can really get to the core of the issue you're facing and start to make sense of it.
Taking that first step to seek help can seem daunting, but once you speak to your counsellor you might realise that the problems you're facing aren't quite as bad as you initially thought. In fact, you'll probably feel relieved that help is available and that you can work toward living a happier and more fulfilled life.
Your counsellor will help you identify your goals and hopes for the future in a nonjudgemental and supportive environment. They will help you work through the negative thought patterns or self limiting beliefs that are stopping from you achieving your desires.
What about confidentiality?
It's natural to be concerned about confidentiality or about feeling uncomfortable discussing your issues. But please rest assured that anything you tell our counsellors will be kept in the strictest confidence.
All our counsellors are very understanding, reassuring, and non-judgemental. Their objective is simply to achieve the best possible outcomes for you.
How do I book an appointment with a counsellor?
Call us on 01223 300 222 to make an appointment with a counsellor at our clinic. Our clinic is on 47 Norfolk Street, about 5 min walk from the Grafton Center
Sessions usually last 1 hour. Depending on the type of issues you wish to work through, you may need as little as 4-6 sessions, or you may require more sessions.
How experienced are your counsellors?
You can rest assured that you're in safe hands. All our the therapists at our Cambridge counselling practice are fully qualified with many years of experience. You can click any of the names below to learn about individual counsellors.