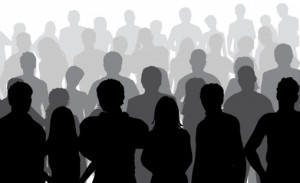 Many of the practitioners working at Salus Wellness started their career here straight after their qualifications.  Others decided to work with us for a variety of reasons, such as:
Having a working place in the centre of Cambridge
Taking the business to the next level after working from home for some time
Being part of a larger community
In all cases, a decisive selling point for us has always been the high level of business support that all practitioners working at Salus Wellness get; from both the management team and fellow practitioners.
Very few of our current practitioners had experience in running businesses; the majority were employed in a full time job for many years before deciding to be a professionals in complementary health.  Starting in private practice is very much like starting another business and many new-comers struggle with the most basic but necessary skill  which is required to succeed: looking for and securing a stream of new clients.  A couple of our practitioners were told by their training school that, as soon as they qualified, clients would have flocked toward them.  They had to find out the hard way that this was not the case.
Every times a new practitioner starts working with us at Salus Wellness, we have a business assessment meeting with this person and check how his or her business is running, what are the current challenges and, if he or she is planning to grow the business, how  he or she will do it.
We are proud to say that our management team has the combined experience of over 60 years in sales, marketing and business management so we know what's needed, how to do it and what should be done to start with.  To date all practitioners that followed our advice and, however annoying some time it may be, executed to the letter all necessary actions, are now running successful practices.  Among the others, some of them are still struggling to run a profitable business and some left Salus Wellness and in many cases blamed everybody else but themselves for their failure.
Here are some of the most common tips we offer to new practitioners; more than miraculous or magic business tricks these are standard marketing practice.  Please notice that some of these advices will apply to some areas of complementary health practice and not to others.
Have a good image of your practice:

Use your name unless you want to create a brand where you will employ other people
have a professional website with a blog
Have all of your printed literature (from business cards to brochures and leaflets) professionally designed and printed

Specialise in one or more areas; in 21st century being a Jack of all Trades is not going to help you too much
Get your name out there; use adequately social media and/or blogging with meeting people in person attending networking events
Build an audience and keep in touch with them informing them about[LD2]
Offer referrals' commissions or rewards: e.g. get 30% off your next treatment when you recommend a new client and he or she mentions you
Run leaflet campaigns
Run Groupon, Tickles, Living Social or Wowcher campaigns
Use Google  AdWords or outsource it to a reputable company
Have separate phone line or mobile number and have a professional message when people call; ideally you should have your calls answered professionally as any new client who ring for an inquiry will likely call the next available practitioner in your area until he manages to speak to somebody
Reply within 24 hours to all inquiries via Email or other written communications
Avoid spending money on printed adverts; in most cases it will not generate enough business even to cover the costs
The above is a non-exhaustive list but surely a great start to establish a minimum level of service.  If you are working in private practice and need help growing your business please get in touch with us and we'll be happy to help you and your business.