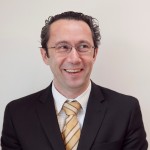 Steve Jobs, founder and CEO of Apple, used to say that he did not need market research as he was always planning products and services which people did not expect. I can see his point and it worked out well for him as he introduced to the world personal computers, smart phones and streaming music.  I believe that practitioners in private practice, who are usually offering well defined and known therapies, should have a basic knowledge about the market in which they operate.  What are the key points of a market research for a private practitioner, e.g. a massage therapist?
Market size and demographic
If you consider the city, town or geographical area (later called just area) where you want to operate you should know or find out how many people live there and their demographic, in terms of age and gender distribution, level of education, income and so on.  It's useful to have an idea about how affluent these people are, e.g. how many of them are already using and can afford services similar to yours.
Competitor analysis
How many other professionals in your area offer services similar to yours? You should really have an idea, however approximate
Who are your 3-5 best known competitors? You should know them, at least by name, know how much they charge and how busy they are
Where are your competitors? You should know where they work and how do they operate e.g. home visits, working hours
How active are they with their marketing? You should see whether they spend time and money networking, advertising, using social media, blogging and so on
Where to start
For someone approaching market research for the first time it can be a daunting activity but the important thing is to get on with it and collect some data.  You can start by simply searching what a client might be looking for (e.g. massage in Cambridge) and that will give you a basic idea about how the market is, how many people operate in it and so on.  The next step is to ask the same 2-3 questions to a number of people in different social contexts (e.g. colleagues, friends, parents of your children school mates) and see what answers you get.  Try to be realistic and pragmatic with the results you put together and always test them against new information you get when speaking to other people.  It might also be useful to repeat the exercise every 6 to 12 months just to check whether things are changing dramatically during that time frame or just a bit.
Conclusions
Having an idea about the market you are in will allow you to take educated strategic decisions about your prices, your working days, how much money you should be spending in advertising or whether you should rely entirely on networking and word of mouth and so on.  It's always better to take decisions based on data, however imprecise, rather than based on assumptions which are likely to be very optimistic or wrong.