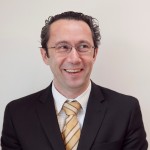 Public speaking is a great way to share knowledge with a group of people and it helps to demonstrate your expertise in a particular field or sector.  Practitioners in Complementary Health, particularly the ones offering voice therapy, can use public speaking as a very effective marketing tool.  Many of the targeted audience at the gig may appreciate the speaker's expertise and often engage in one-to-one projects.
Speaking at an event organised by others allows a first timer to concentrate on delivering quality content without the need of getting involved the whole logistic of the organisation. I would suggest anyone interested in testing their speaking skills to explore which events could accommodate the topic they would like to showcase.
Often I get asked by our practitioners how to organise an event and I decided to write this post in order to create a simple guide to follow.
The three most important things about organising a speaking event are:
People
People and…
…yes you guessed right: People
In my experience it's relatively straightforward to take care of all other aspects of the event which we will see below but if the event has no attendance it will have negative effects on both your wallet and self-confidence.  Please take this into account and appreciate the importance of having the audience you expect when you get to the promotion of the event.  Below I will go through the key aspects of organising your event.
Type of event
There are obvious many different events you can organise but for simplicity I will stick to the two most suitable for the sector we are in:
Lecture, where you will discuss a topic which should be relevant to your audience; the presentation will be eventually followed by Q&A where people can ask you pertinent questions and you have the opportunity to further showcase your knowledge;
Workshop, where you have a more interactive approach and a higher involvement of the audience since the beginning and throughout the duration of the event.
Venue
A suitable venue for your event will have a strong influence on its success so chose adequately. It's essential to decide how much space you will need which is directly proportional to the number of people you are planning to have and depending on the event you organise:
lectures can have the audience organised like a theatre with rows of seats while
workshops will work better using a cabaret layout (these are the technical terms which venue owners will be familiar with) where you have tables spread across the venue
Cabaret suits well a long event where a lunch break is included while lectures will work better for a separate are area where refreshments are served.
It's important to remember that too many people cramped in a small venue will make everybody uncomfortable; on the other hand a large room with just a few people will look like an unsubscribed (a.k.a. unsuccessful) event.
Depending on where you are based there might be lots of possible venues available in hotels, business centres, conference centre, community centres and so on.  Some of them will let their venue by the hour others by the half day or day.  Be prepared to inquire exactly what you need and have a budget in mind.  Also some venues might want to charge you a booking fee or to pay in advance for the booking, with little or no negotiation on cancellations or change of date.  I would always try to pay on the day of the event or after, ensuring that a cancellation doesn't incur in charges if done by a certain cut-off date.  This is the date when you will get charged if the event gets cancelled. Things can go wrong for a number of reasons and, ideally, you do not want to pay for an event you are not going to run.
Duration
A lecture can last up to a few hours, a workshop even an entire day or multiple days.  You must have very clear in your mind the format and the content when deciding duration as attendees will plan their day around your event.
Date and notice
It is important that you chose a date a time that suits your audience; if you'd like to attract office employees then an evening or weekend will work better than on a Tues morning.  If your audience are likely to be mums then take into account the school run timings.  Once taken into account the above go ahead and chose a date which is not clashing with other similar events in your area as it might impact on your audience.  When organising a new event I would suggest giving between 2 and 3 months' notice to allow proper promotion and distribution of invites.
Tickets and bookings
Whether you decide to charge for your event or offer it for free it is very important that attendees take it very seriously.  I suggest automating the ticket and booking process by using an automated system.  I personally use Eventbrite which is free for free events and will charge a small commission if you want to use it to sell tickets.  Eventbrite can be quite daunting the first times you use it but it's really great.  Just make sure you have handy all key information about the event and they all have a place within Eventbrite.  Make sure to fill up important details like cancellation policies and ensure that booking doesn't end on the day of your event.  You must have a bit of time for yourself to prepare material and to decide eventual last minute manoeuvres. Once you created an event and you have a URL for it you can then go ahead with the promotion.
Promotion
There are many different ways to promote an event; traditional marketing will suggest having posters hanged up in relevant places and small flyers can be printed and distributed.  If you have a list of relevant contacts you can Email them an invitation with the URL of the event you created in Eventbrite.  If you have lots of followers on relevant social networks like Facebook or Twitter you can also use those.  It is essential that you spend a substantial part of your time and energy promoting the event and you mention it to everybody you know, whether they are part of your target audience or not.
Minimum attendance and cut out date
As I mentioned in the opening paragraph having an audience is essential for your event to work.  You might have done everything correctly in order to prepare the event but you realise that there are just 3 people out of 20 expected (or 15 out of 50) a few days before the event.  In my opinion is best to cancel the event and refund the money (Eventbrite will issue full refunds without even charging their commission) rather than having a much undersubscribed event.  Your decision should be taken before
Delivering the event
I have to trust you know what you are talking about if you decide to organise a speaking gig.  Please make sure to be at the venue quite a few minutes earlier to setup and be ready; early birds always happen at every event and it could be quite disappointing for them to find out they are there before you.  Another important thing is to make sure you finish exactly on time so that people with tight time constraints or relying on public transport can leave without feeling that they are missing out.  At the same time remember to have enough time to hang around as several people might want to ask you something which they preferred not to share with others in the Q&A section.
Make sure you carry several spare pens and notebooks as many people forget that taking notes could be useful.
Event's exclusive offer
Your own event offers a unique opportunity of speaking to people who are interested in you and in the topic you are discussing.  Once you have their attention it makes sense to offer them something extra which could be sold at a promotional price.  This would usually apply to other workshop or one-to-one work.
Collect feedback
While people are at your event they have very clear in mind what just happened.  Take this opportunity to distribute a short questionnaire that can collect key information about how the whole experience was for them.  You can always do this later but the success rate, both in terms of number of people replying and the quality of their content, will be lower.
Follow up
A few days after the event send a message where you thank your audience.  This will keep the conversation alive while it might give you an extra opportunity for those people who did not take the opportunity to buy extra services from you at the end of the event.