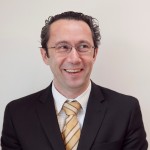 I was recently speaking to one of the therapists working at Salus Wellness and she was surprised about different prices charged by various practitioners offering similar therapies.  According to her logic, prices should be proportional to therapist's experience. I had to explain that, in private practice, very often good marketing is what determines prices for a therapist; this is what we can call marketing based meritocracy.
When working in the NHS, or a large private health organisation, salaries are often determined by qualifications, experience and seniority.  When working in private practice usually therapists set prices within a range of market prices acceptable for a particular area, e.g. the same service in rural Norfolk will cost less than in Cambridge city centre.  However there is no strict rule about linking experience and prices which states that someone with less experience must charge lower rates than his/her more experienced colleagues/competitors.  So it happens that more junior therapists with a nice and broad online presence, working for respectable premises, are charging fees which are much higher than professionals with 20+ years' experience and perhaps more senior academic roles.
In marketing based meritocracy the person who is most visible is the one that will be seen first and will attract the first enquiries.  Although many people might be sensitive about the fees they pay, many of them will automatically be prepared to pay a higher fee for a person who looks very professional and ticks all the boxes.  When the demand for this person's services becomes very high he/she can set his/her prices higher and still get enough clients to have a busy practice.  It's a kind of self-adjusting mechanism although sometimes increasing prices just drives more clients in.
For the above explained reasons it's important to invest in a well thought and designed image, e.g. a good website and high quality marketing material, as well as publishing significant articles and other papers to create a very professional image.  All of the above will help you climb the ladder of marketing based meritocracy.