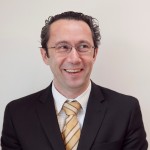 Complementary health practices are relatively traditional businesses. They are the kind of businesses that until not long ago people would start young and grow old with them, similarly other professional jobs like architect or lawyer.  It was once acceptable to start a business and let it grow organically until it could generate enough money to offer a decent living for yourself.
In recent years many people get attracted to these professions by schools and institutions that promise a brilliant career, relatively easy money and clients queuing in front of your door… then they face reality.  Having spent their redundancy package on a massage or hypnotherapy course they soon realise that they actually have to run a business. Despite the fact that many people enter the complementary health sector to help others it is a fact that the main component of a financially healthy and wealthy business is a solid customer base.  A solid customer base will bring the assurance that the phone rings regularly and often, people inquire about what you can do for them and book appointments.  Then, once they saw you they book their next appointment and tell their friends about how good you are and the fact that they really need to see you.  That is the ideal scenario that most practitioners can aspire or aim at; however a few technicalities are, more often than not, getting in the way.
When starting and trying to grow a complementary health practice you need to satisfy a few basic and necessary conditions:
you must be good at what you do; this is not just about being a good masseur or hypnotherapist.  The service you provide must be impeccable as well as  you also being friendly, approachable, serious, punctual and all other attributes you would expect from an established and well run business
you are in the right geographical area; so you are working in the right clinic that is relatively easy to reach, it's clean, safe and well known for its reputation
keep a consistent approach to your work, concentrating on the positive and ignore (albeit acknowledging) the negative aspects of it
Success will arrive but rarely overnight.  Depending on various circumstances it might well take between 6 and 24 months to build and maintain your self sustaining practice based on the customer base you built from scratch and which relies on recommendations and word of mouth.
Before that self-sustainability is achieved it is essential to work hard in various areas of marketing, primarily networking and social media, where it is possible to build, within a relatively short time a profile, a brand and a reputation.  Networking is a great way to get known in a local area; depending on your location there might be many networking groups you can join.  If you are not familiar with the concept it might take a while to build up your own brand and feel comfortable in speaking to strangers about your practice and how you can help people within your range of expertise.  Social media is becoming as essential tool as most of your competitor may be or will be on social media over the next few months or years.  Like everything new Social Media might look a bit daunting to start with; don't get scared and get on with them: they can help you to spread the word.  Needless to say that having a decent, consistent and co-ordinated on-line and off-line presence is essential so nicely designed website, business cards, and eventual other printed material should look professionally designed and printed.