Cambridge Relaxing Massage Clinic
Prices range from £45 to £60 for a one hour treatment. Check individual treatment pages for further details. Call 01223 300 222 for a free consultation

Are you:
affected by too much work?
in need of me time?
have a to do list just too long?
struggle to relax?
need to recharge your batteries?
Contact today our Cambridge relaxing massage clinic to book an appointment.
What to expect in your first session?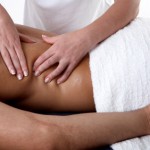 When you visit our Cambridge relaxing massage clinic, your massage therapist will do a consultation with you to establish what your specific issues are. That way, the treatment will be tailored to your particular requirements.
Although the therapist will check to make sure you are happy with the pressure, it is important for you to let the therapist  know your preferences.
Your qualified Cambridge relaxing massage therapists
You can rest assured that you are in safe hands as all the therapists at our Cambridge relaxing massage clinic are fully qualified, experienced and insured. Please click on any of the names below to learn more about the individual therapists or call us on 01223 300222 to book a free initial consultation.