Cambridge Acupuncture Clinic – Expert Therapists
Prices range from £45 to £60 for a one hour treatment. Check individual treatment pages for further details. Call 01223 300 222 for a consultation

Acupuncture originates from the ancient traditional Chinese medicine which uses needles to stimulate the body's natural energy force "Qi" (pronounced Chee) in order to restore health and vitality.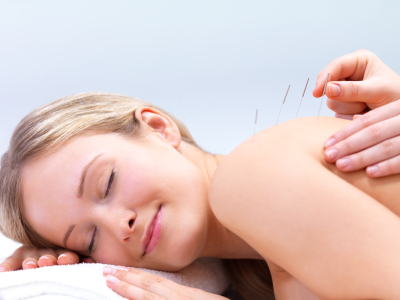 The belief is that when the mind and body are in harmony, Qi runs freely through the body's network of channels referred to as meridians.
If the body and mind are not in balance then the flow of energy is blocked and that's where sickness can arise. Acupuncturists work on these meridian points to restore health by re-establishing the flow of energy and restoring the body's natural healing mechanisms.
Our Cambridge Acupuncture Clinic based at Salus Wellness has experienced, passionate and accredited acupuncture therapists who can help you improve your life. There are a wide variety of ways in which acupuncture can help and each year more people use this ancient discipline to overcome physical and psychological issues.
What can Acupuncture help with?
Fertility issues
and much more
Does acupuncture really work?
We have many satisfied clients at our Cambridge acupuncture clinic who will tell you that acupuncture does indeed work. There is also much evidence based research that has shown the benefits of acupuncture as a safe treatment in certain situations. The National Institute for Clinical Excellence (NICE) also supports its use for the treatment of low back pain, headaches or migraines.
Does acupuncture hurt?
When people think of needles, they think of getting an injection and they might assume that acupuncture feels similar. Thankfully it's nothing like that! It seems amazing, but acupuncture doesn't really hurt. Some people say that it feels "weird" or "tingly" and other people experience a dull ache at the base of the needle. You may feel apprehensive if it is your first treatment but you will soon relax when you realise that the sensation is mild and nothing at all like "having an injection" at the doctor's.
How can I make a booking?
Call Salus Wellness now for a free initial consultation, 01223 300 222.
Where is your Cambridge Acupuncture Clinic?
The clinic is based within Salus Wellness at 47 Norfolk Street, about 5 minutes walk from the Grafton centre.