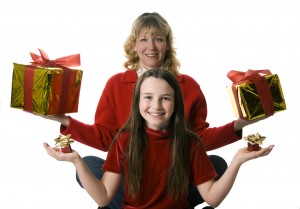 Yes you did read that right.. We are talking Christmas already!!
Inspiral's next Well-being show is long over due, and what a show they have for you this year! Therapy tasters – Readers – Unique, pretty and inspiring Christmas gifts Wholefood cafe – Special kids area with mini workshops, story reading, face painting, craft making, santa visit – Demonstrations with well-known national holistic speakers most of which are local to Cambridge too. and this year for the first time meet 'Psychic Santa', will he already know what you want for Christmas?!!
The Guild Hall is right in the town centre. Why not pop in for pretty & unusual gifts during your Christmas shopping in town!
Stage Demonstrations
11.30am Jo Duffy : Balance Procedure Practitioner This simple technique will help you restore physical and emotional Balance in an instant! By countering everyday stresses in your life you can achieve the health and happiness you desire in life. It is nothing short of magic!
12.30pm Authentic Yoga Demo's and Introduction's to the many different types of yoga with the girls from Cam Yoga, some of the UK's finest teachers. 1.30pm How your Mind can heal your Body An inspiring speaker at the Cambridge Personal Success Group, Dr David Hamilton is back in Cambridge by popular demand! Author of 4 books and pioneer of science meets healing concepts.
2.30pm Medicinal Cookery with Dale Pinnock B.Sc (hons) Cambridgeshire's Dale Pinnock regularly appears in the national press, magazines, and on BBC radio, and is considered one of the top experts on medicinal herbs, nutrition, and the medicinal actions of foods, in the Country.
3.30pm Being Your Potential : Joseph Clough Joseph is an Author, International Trainer, Coach and Hypnotherapist whose goal in life is to help each person achieve their full potential. He is a living example of how you can transform your life and your achieve your goals, and is committed to sharing this knowledge with you.
4.30pm – 5.30pm Platform Mediumship Join two of Cambridgeshire's finest mediums; Ann Fordham and guest for an entertaining and insightful demonstration of meduimship and even a possible message meant for you!
For more info check out www.InspiralOnLine.com