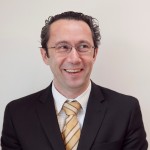 A few weeks ago we sold nearly 300 treatments via Groupon; for us this is a great opportunity to bring many new clients to our clinic and let them experience first hand a great treatment from one of our professional therapists.  For this particular offer we have Swedish, Deep Tissue, Remedial, Sports, Aromatherapy and Dorn/Rossiter method for back pain.  Within two weeks we already saw nearly 100 people.
In my experience people are more likely to spend their precious time complaining about something that did not work in a service they received rather then praising great service.  I had to change my mind when I checked our merchant account about the Groupon deals we are running at the moment and I found the 5 testimonial listed below filed by clients who were recently treated by us:
They are always courteous and polite and concerned for your well being
The treatment I received was very professional and has made a huge difference to my every day life. Fantastic. thank you so much
I have gone back and will return for more sessions.excellent massage, whcih now combining with acupuncture. Convenient location and no fuss with parking in the eves
Very knowledgeable and understanding staff
The therapist I had was very good!!