Frankie Luckock
Acupuncturist
£60 for a first appointment (1 and a half hours to 2 hours long) and £45 for regular appointments (45 mins).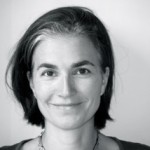 Frankie discovered the power and effectiveness of Acupuncture after being successfully treated herself for a condition that conventional medicine had failed to alleviate.
Inspired by this experience she studied Acupuncture at the respected College of Integrated Chinese Medicine (CICM) in Reading, where she completed a full time degree course over three and a half years to obtain her BSc and licence to practice.   She also studied fire cupping, the use of moxibustion in treatment and TuiNa. She is a member of the British Acupuncture Council.
Frankie attends regular post-graduate training courses at CICM and elsewhere to continue her professional and personal development and is presently furthering her study of Tui Na (Chinese massage therapy) by taking a diploma in the subject.
Frankie is also trained as a Reiki Healer to Level 2 enabling her to integrate this where appropriate into her treatments.  She also practises yoga and Qi Gong.
Frankie lives locally to Cambridge and is married with three children.  Her previous employment was fund-raising for a well-known charity in London and working as a PA to two comedy writers, before stopping work to raise her young family.
If you have any questions or wish to book a treatment with Frankie, please email her frankieluckock@me.com or ring her mobile on 07717 285 248.