Christina Perritt
Hypnotherapist and NLP Coach
£90 for a one and a half hour session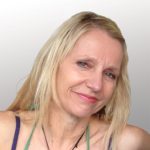 Christina is a Hypnotherapist and NLP Practitioner working with adults. She specialises in: Anxiety, Depression, Confidence, PTSD, Weight-loss, Relationship breakdowns, Sex Therapy, Phobia. Christina offers compassionate understanding of your situation in a completely confidential setting and is willing to listen openly and without judgement. Christina works with clients who need to overcome fear, self-blame, anger, guilt and worry.
Christina creates an individual plan to suit the needs of the client by drawing from a wide range of approaches, so her treatment may include techniques drawn from NLP, interventions from Hypnotherapy such as Time Line Regression, Rewind, Gestalt, Parts Therapy.
 Christina also offers Emotional Freedom Technique and Havening Techniques, both psychosensory therapies, and some of the most compelling therapies to be developed due to the speed at which they allow people to heal and create lasting life change.
​Using a number of different modalities enables her to offer a bespoke tailored approach to your problem and help you to find freedom from behaviours which may be holding you back from being the person you would like to be.
You may be surprised how fast you can let go of limiting beliefs and make better choices for yourself by finding the resources within you to create lasting positive change and achieve your goals.
 Previously a lecturer in the Arts for many years, Christina's increasing fascination with human psychology led her to intensive study and training as a therapist dealing with the human mind. Christina is fully recognised by professional bodies who regulate the highest standards of ethical and professional training. She is an accredited member of the National Council for Hypnotherapy (NCH), and Complimentary and Natural Healthcare Council (CNHC).
Please call Christina for a preliminary chat to discuss how she can help
you and how you can work together. You can contact her by phone on 07764 574876 or by email at ​christinaperritt9@gmail.com
Please click here to visit her website