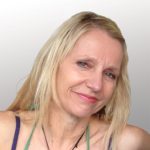 We are very pleased to announce that Christina Perritt has joined Salus Wellness this month.
Christina is a Hypnotherapist and NLP Practitioner working with adults. She specialises in: Anxiety, Depression, Confidence, PTSD, Weight-loss, Relationship breakdowns, Sex Therapy, Phobia.
Christina offers compassionate understanding of your situation in a completely confidential setting and is willing to listen openly and without judgement. Christina works with clients who need to overcome fear, self-blame, anger, guilt and worry.
The team here at Salus Wellness are looking forward to working with Christina to create and grow her successful client base in Cambridge. Christina is another great addition to our already extensive list of professional therapists.
Visit her profile by checking here