Swedish Massage
Prices range from £45 TO £60 for a one hour treatment.
£30 for 30 minutes, £65 for 90 minutes. Check individual treatment pages for further details. Call 01223 300 222 for a free consultation

Swedish Massage is a classic treatment which represents the western standard for massage.  They're designed to improve your circulation, soothe your muscles and make you more relaxed.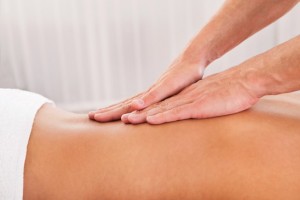 Swedish massage uses softer strokes on the bonier and more delicate parts of the body, and stronger strokes where there is thicker muscle coverage. This sensitivity to pressure makes it ideal for relaxation.
It is based on five main techniques:
stroking and gliding
kneading
rubbing
tapping or "pounding"
vibration
Besides the calming benefits, Swedish massage is thought to be good for:
stimulating the nervous system
easing muscular strain by flushing out toxins
helping to keep ligaments and tendons supple
improving circulation by increasing oxygen flow in the blood
reducing emotional and physical stress
How can I make a booking?
Call Salus Wellness now for a free initial consultation, 01223 300 222.
Where is your Cambridge Swedish Massage Clinic?
The clinic is based within Salus Wellness at 47 Norfolk Street, about 5 minutes walk from the Grafton centre.