Shiatsu
Prices range from £45 TO £60 for a one hour treatment. Check individual treatment pages for further details. Call 01223 300 222 for a free consultation

From the Japanese 'Shi'- (finger) and 'Atsu'- (pressure), Shiatsu is a hands-on therapy which uses soft tissue techniques such as massage and stimulation of energy centres and meridians to help realign the body's natural energy and balance.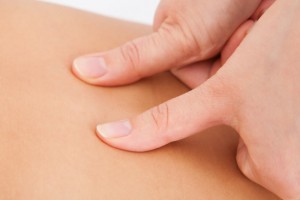 The light use of these techniques allows the body to release tension and return to its natural and healthy state.
Shiatsu can help with most anxiety and stress related issues such as neck pain, headaches, pain and more.
How can I make a booking?
Call Salus Wellness now for a free initial consultation, 01223 300 222.
Where is your Cambridge Shiatsu Clinic?
The clinic is based within Salus Wellness at 47 Norfolk Street, about 5 minutes walk from the Grafton centre.