Rossiter System Workout
Price is £60 for a one hour treatment. Check individual treatment pages for further details. Call 01223 300 222 for a free consultation.

The Rossiter System workout is an alternative and natural way of restoring your body back to mobility, flexibility and free from pain!
It's a fast, safe and effective technique carried out on the floor and involves you, the Person In Charge (PIC) working in partnership with your therapist, the Coach, to carry out a variety of movements.These movements enable you to stretch out your body's network of connective tissue in order to help relieve pain caused by injury, overuse or bad posture.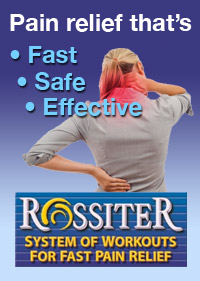 During the session the coach will place a foot, in a clean sock, on a very specific part of your body. The weight and warmth applied by the foot together with the stretching enables the connective tissue to relax and return to its natural state.
The Rossiter System workout can help with
pain (back, hip, knee, shoulder, elbow, wrist, neck, sciatica etc)
mobility/range of motion
posture
performance
How can I make a booking?
Call Salus Wellness now for a free initial consultation, 01223 300 222.
Where is your Cambridge Rossiter System Workout Clinic?
The clinic is based within Salus Wellness at 47 Norfolk Street, about 5 minutes walk from the Grafton centre.