Reiki
Prices range from £45 to £60 for a one hour treatment. Check individual treatment pages for further details. Call 01223 300 222 for a free consultation

Reiki, which means "universal life force energy" in Japanese, is an ancient healing technique which uses the life force energy to heal and balance the subtle energies within our bodies. Reiki addresses physical imbalances as well as mental, emotional and spiritual.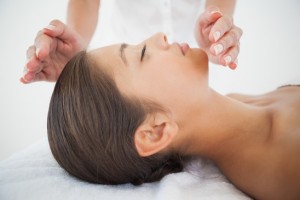 Reiki does not involve physical manipulation or the application of any substances; it works with the subtle vibrational field which is thought to surround the body.
At Salus Wellness we have experienced and qualified Reiki practitioners who would be happy to assist you in achieving your health goals.
Although Reiki is ancient in origin, modern day Reiki was rediscovered in the early part of the 1920's by Dr. Mikao Usui who was studying with Zen Buddhists. Since Mikao was familiar with both oriental and western methods of healing, he synthesized these together gaining deep understanding of how some of the vital life force energy could be channeled and used for healing by transferring them from his system to others.
Reiki continues to be taught nowadays by Reiki Masters who have trained in the tradition passed down from master to student.
Reiki is pleasurable and relaxing;
How can I make a booking?
Call Salus Wellness now for a free initial consultation, 01223 300 222.
Where is your Cambridge Reiki Clinic?
The clinic is based within Salus Wellness at 47 Norfolk Street, about 5 minutes walk from the Grafton centre.