Cambridge Manual Lymphatic Drainage Massage Clinic
Prices range from £45 to £60 for a one hour treatment. Check individual treatment pages for further details. Call 01223 300 222 for a free consultation

Get an appointment with a Cambridge Manual Lymphatic Drainage (MLD) massage therapist within 48 hours to improve your general health and well-being.
Are you looking for a treatment to assist you in your recovery after an illness? Are you struggling with swollen ankles or legs as a result of pregnancy?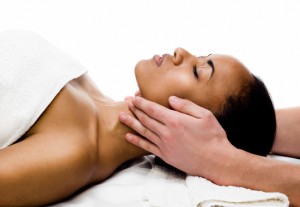 Manual Lymphatic Drainage (MLD), also called Lymphatic Drainage Massage, is a highly specialised form of massage, created by Dr Emil Vodder in the early 1930's, which uses a unique range of movements to relieve conditions such as sinus congestion and catarrh. Since this pioneering work, MLD has spread worldwide and has become a popular treatment in many European hospitals and clinics. It has now gained acceptance worldwide as a component in the treatment and control of lymphoedema.
How can Manual Lymphatic Drainage (MLD) massage help?
MLD uses very precise light, rhythmical hand movements, pressures and sequences at skin level to influence the direction and speed of lymphatic flow, re-directing if necessary.  It requires the therapist to develop a great degree of skill, having particular knowledge of anatomy and physiology and the workings of the lymphatic system.
It is effective in moving and removing excess fluid and toxins from cell tissues without first bringing an extra load to the area in the form of blood circulation (standard 'heavy' massage influences lymph drainage by increasing circulation of blood to the area being massaged but this would not be suitable for someone with a compromised lymphatic system).
It is also beneficial as treatment for recovery after an illness, pregnancy or lack of exercise.
Also, note the main benefits below.
Benefits of MLD
MLD is both preventative and remedial and can enhance your well-being. Furthermore, MLD:
Is deeply relaxing
Promotes the healing of fractures, torn ligaments, sprains and reduces pain.
Can improve many chronic conditions: sinusitis, rheumatoid arthritis, scleroderma, acne and other skin conditions.
May strengthen the immune system as part of a "detox" treatment.
May help with weight loss
Relieves fluid congestion: swollen ankles, tired puffy eyes and swollen legs due to pregnancy.
Is an effective component of the treatment and control of lymphoedema (which may occur after cancer treatment) and assists in conditions arising from venous insufficiency.
Promotes healing of wounds and burns and improves the appearance of old scars.
Minimises or reduces stretch marks and cellulite or the "orange peel" effect
Can be used to speed healing after cosmetic surgery.
What to expect in your first session?
When you visit our Cambridge MLD massage clinic, your therapist will carry out an initial consultation. This will take slightly longer on the first visit, in order to establish your specific needs. That way, the treatment will be tailored to your particular requirements.
After that, depending upon financial and time constraints, it is recommended that you have a course of 1 treatment per week for the first 2-3 months and then 1 a month for on-going maintenance.
Your qualified Cambridge Manual Lymphatic Drainage massage therapists
You can rest assured that you are in safe hands as all the therapists at our Cambridge MLD massage clinic are fully qualified. Please click on any of the names below to learn more about the individual therapists or call us on 01223 300222 to book a free initial consultation.
Where is your Cambridge Manual Lymphatic Drainage Clinic?
The clinic is based within Salus Wellness at 47 Norfolk Street, about 5 minutes walk from the Grafton centre.