Japanese Head and Facial Acupressure massage
Price is £30 for 30 mins treatment. Call 01223 300 222 for a free consultation

Japanese Head and Facial Acupressure massage uses comfortable pressure on acupressure points and it is performed without creams or oils.This rejuvenation massage treatment provides a natural face-lift and anti aging treatment which works by freeing up constructions within the facial muscles and connective tissues. It is a combination of gentle massage of the face, lymphatic drainage, acupressure and energy balancing. It may help to relieve sinus congestion, depression, anxiety, stress and headache and promotes the natural beauty inherent in each one of us.
Although mostly in demand by ladies, it is also popular for male clients as well.
How can I make a booking?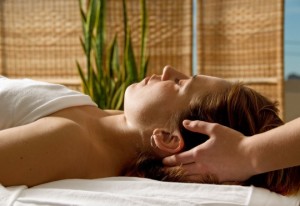 Call Salus Wellness now for a free initial consultation, 01223 300 222.
Where is your Cambridge Japanese head and facial Massage Clinic?
The clinic is based within Salus Wellness at 47 Norfolk Street, about 5 minutes walk from the Grafton centre.