EFT (Emotional Freedom Technique)

The Emotional Freedom Technique (EFT)  is a group of processes which can help several issues which may effect one's life.  EFT has been described by many as one of the most important breakthroughs in the area of psychology in our century.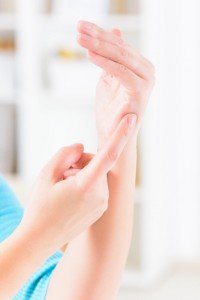 EFT can help with pain management, phobias, weight loss, emotional traumas, anxiety, stress, depression, confidence and much more. It often works in minutes and the  results are usually lasting.
How can I make a booking?
Call Salus Wellness now for a free initial consultation, 01223 300 222.
Where is your Cambridge EFT – Emotional Freedom Technique Clinic?
The clinic is based within Salus Wellness at 47 Norfolk Street, about 5 minutes walk from the Grafton centre.