Dorn Method
£60 for a one hour treatment. Call 01223 300 222 for a free consultation

The Dorn Method is a gentle "fix in motion" treatment for the spine and other joints in the body. It is designed to help alleviate back problems and the resulting pain caused by misaligned vertebrae or differences in leg length. The disparity in leg length can lead to a tilting or twisted hip which may cause imbalances in the spinal column.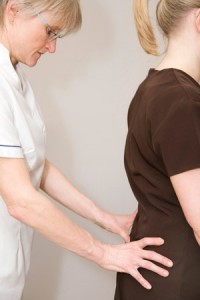 It is a therapy which allows the joints and vertebrae to fit back into their original position without the need for manipulation. The client assists the therapist with focused movements – either the leg or the neck – depending on the area the therapist is working on.
After the session, the client is usually given some self-help exercises to take away as homework. These exercises are extremely beneficial in enabling the body to maintain balance and good health in the long term.
What can Dorn Method help with?
neck pain
back pain
headaches/migraines
hip/knee/ankle problems
jaw problems
shoulder problems
sciatica
scoliosis and more
How can I make a booking?
Call Salus Wellness now for a free initial consultation, 01223 300 222.
Where is your Cambridge Dorn Method Clinic?
The clinic is based within Salus Wellness at 47 Norfolk Street, about 5 minutes walk from the Grafton centre.