Prices range from £50 for the first 1 hour session to £40 for the following hourly sessions. Check individual treatment pages for further details.
Get an appointment with a Cambridge Yoga Therapy therapist within 48 hours to help with relaxation, back pain, and other issues. Call 01223 300 222 for a FREE initial consultation.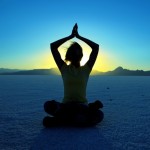 Do you feel tired, depressed, or anxious? Or do you suffer with back or joint pain?
How would it feel if you could have all the stresses and strains of life washed away, leaving you feeling relaxed, re-energised, and re-charged?
Let our fully qualified yoga therapist help you relax mind, body, and spirit.
With Yoga Therapy, you will learn techniques that will help relieve your anxiety, pain and any other issues, leaving you feeling healthy and balanced.
Can Yoga Therapy help me?
Yoga Therapy can help if you suffer with any or all of the following:
Weight issues
Arthritis
Back or joint pain
High blood pressure
Fatigue, depression, or anxiety
Constipation or indigestion
Diabetes
Menstrual disorders
Pregnancy-related problems, such as joint pain or morning sickness
How does Yoga Therapy work?
Yoga aims to create balance between body and mind through exercise, breathing, and relaxation techniques. Yoga brings awareness of your own body and mind.
In medical Yoga Therapy, we generally use hatha yoga techniques for the relief of specific health problems, disorders and defects.
Yoga Therapy requires a bit more time and effort on the part of the patient than other therapies. However, it gives permanent positive results and also saves enormous expenditure on medicines and their side effects.
The aim of yoga is to promote good health for you as a whole in body, mind and emotions. Yoga is non-invasive and beneficial to people of all ages and gender. It is tailored individually to suit your ability, flexibility and medical conditions.
After therapy you will feel toned, detoxified, and relaxed in mind and body.
What is a Yoga Therapy session actually like?
Your therapy would usually take the form of one-on-one sessions, although small-group sessions are also available
In your first session at our Cambridge Yoga Therapy Clinic, your therapist will spend the first 15 minutes or so understanding what your specific issues are. That way, the treatment will be tailored to your particular requirements.
Treatment will then begin with the therapist teaching you yogic postures, breathing exercises, and relaxation.
We recommend that you attend a minimum of 5 sessions to understand and perfect the method of yogic postures to gain the best results.
Do I need to be really flexible?
Flexibility is not important. By practising yoga you build up your flexibility. The yoga therapist will assist you with the postures you may find difficult.
Am I too old for Yoga Therapy?
Yoga is for all ages. In fact, often the older you are the more you can benefit.
I have pains in my body. Will that prevent me from doing yoga?
Yoga helps to increase mobility and circulation of stiff and painful joints. It also helps to strengthen the muscles around the joints for better function and stability.
Yoga conflicts with my religion, doesn't it?
Yoga is not a religion. The practice of yoga will not interfere with any religion. Yoga is suitable for those of every faith or even for those with none.
Yoga is a system of techniques for relaxing, strengthening, improving self-awareness and acquiring the knowledge of one's self.
How will I find time to practice yoga?
Yoga is like a 60 minute personal care that helps you to strengthen the muscles, stretch, breathe, relax. It will help you be faster and better at the other things in your life, so actually it can save you time. When you think about the time you wasted in your life, you would see there is plenty of time to practice yoga.
Why would I need yoga when I already go to the gym?
Yoga is a great complementary practice offering greater flexibility, mental relaxation and clarity. It helps heal sore muscles and injuries, reduce stress and improve sleep.
Will it be painful?
The yogic postures are not painful, if practiced in the correct way. Treatment is specifically tailored to your flexibility and ability.
But isn't it expensive?
It is not expensive. It is a simple and non-invasive way for you to improve your health and at the same time reducing the money spent on medicines.
Who would my therapist be?
You can rest assured that you are in safe hands as the therapists at our Cambridge Yoga Therapy practice are fully qualified. Please click on any of the name belows to learn more about the individual therapist. Or, call us on 01223 300 222 to book a free initial consultation.