Cambridge Psychiatry Clinic
Prices range between £250 and £350 per session
Get an appointment with our Cambridge Psychiatrist to discuss any issues that may be affecting you.

Please do not suffer in silence. Our highly qualified, experienced and professional Cambridge Psychiatrist is here to help you.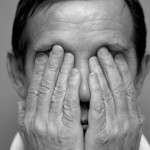 He can help with the assessment and treatment of:
Depression
Anxiety and panic disorders
Bipolar Affective Disorder (BAD)
Cyclothymia
Attention Deficit Hyperactivity Disorder (ADHD)
Obsessive Compulsive Disorder (OCD)
Post Traumatic Stress Disorder (PTSD)
Chronic Fatigue Syndrome (CFS)
Phobias
Personality disorders
Psychosis
Addictions (gambling, substance abuse)
How can psychiatry help?
If you are struggling with any of the above and are looking to improve your life and make big changes then this is a great place to start. A Psychiatrist will provide you with the support you need, in a safe and strictly confidential setting, to overcome whatever issues you may have in order to feel better, happier and live a more fulfilled life.  As a medically-trained doctor, the Psychiatrist may also prescribe medication where it is deemed necessary.
What to expect in your first session?
When you visit our Cambridge Psychiatry clinic, your Psychiatrist will ask you about your personal family history and how you are feeling in general. He will then carry out a full medical assessment to establish your specific issues and the condition presented. That way, the Psychiatrist will then be able to put together the most suitable plan of action for you. This could involve referring you to another specialist; prescribe medication or continue to see you himself. Please do not hesitate to ask questions or seek clarification on any points raised at this initial session.
Your qualified Cambridge Psychiatrist
You can rest assured that you are in safe hands as the Psychiatrist at our Cambridge clinic is fully qualified with many years of experience both in the NHS and private practice.
Please click on the name below to learn more about our Psychiatrist or call us on 01223 300222 to book an initial consultation.