Cambridge Neuro-Linguistic Programming (NLP) Clinic
Prices range from £80 to £120 for a one hour session. Check individual treatment pages for further details. Call 01223 300 222 for a free consultation.

Are you feeling stuck, lacking in confidence or just looking for ways to create bigger and better changes in your professional and personal life?  Are there any self-limiting beliefs, thoughts or past experiences that may be holding you back?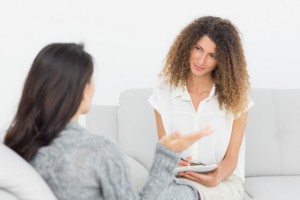 Would you like to feel more in charge of your thoughts and feelings in order to live a more fulfilling life? Are there any personal or professional conflicts with others that you could resolve more effectively? Do you feel that you could be a more successful and persuasive communicator?
Do you have any fears, phobias or addictions that are stopping you from living your life?
Our fully qualified and experienced Cambridge Neuro-Linguistic Programming practitioners can help you address whatever issues you may be struggling with.
What is NLP?
Our brain assimilates information from the outside world which in turn can affect our thoughts, beliefs and behavioural patterns based on how we interpret that information.  Neuro-Linguistic Programming teaches us that by changing the way we view the world, we can make room for more positive changes in our personal and professional lives.
How can Neuro-Linguistic Programming help?
By working alongside the practitioner, NLP works on changing negative thought patterns, beliefs and behaviours which may lead to the following:
Anxiety and stress
Depression
Positive thinking and changing negative and self-limiting beliefs
Confidence and self-esteem issues
Fears and phobias
Communicating more effectively
Dealing with conflict in a positive way
What to expect in your first session?
You will have an initial consultation with your NLP therapist to establish and discuss your concerns and worries. The therapist will then work with you to put together a plan of action in order to achieve the best possible outcome for you.
Your qualified Cambridge NLP therapists
You can rest assured that you are in safe hands as the therapists at our Cambridge Neuro-Linguistic Programming clinic are fully qualified. Please click on the names below to learn more about the therapists or call us on 01223 300222 to book a free initial consultation.