Cambridge Colonic Irrigation Clinic
Single treatment is £85.00, course of three sessions is £225.00

Detoxify your body with a colonic irrigation treatment and start feeling better today. In this treatment, also known as colonic hydrotherapy, a safe and gentle internal bath is used to cleanse your colon of accumulated toxins, faecal matter, and mucous deposits. Flushing toxins from your body in this way helps you achieve improved intestinal health and boosted energy.
Call Sharon, our Colonic Therapist, now on 07932 553334 or send her an Email info@sharonlunn.com to see how colonic therapy can improve your health and well-being.
Benefits of colonic irrigation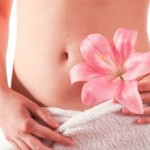 Our clients have seen these benefits and you can achieve them too
Relieve your symptoms of constipation, irritable bowel syndrome, and abdominal bloating
Improve your bowel regularity
Increase your energy levels and improve your mood
Boost your immune system so that you get sick less often
The colonic irrigation procedure
Using sterilised equipment, filtered and temperature controlled water is gently introduced into the rectum which progressively softens and expels faecal matter and compacted deposits, thereby detoxifying your body.
The procedure is carried out by a fully qualified and registered colon hydrotherapist at our Cambridge clinic. Your therapist can also advise on dietary changes and herbal supplements that can enhance the benefits of the therapy.
Why colon hydrotherapy?
Colonic hydrotherapy is more effective than an enema as the whole colon is treated and water is not purposely retained. It is best used as a complementary technique to other therapies.  It will help elimination, and as a result, respond to dietary, homeopathic, herbal, manipulative and other therapies is markedly improved. Poor elimination can lead to many chronic conditions.  It is beneficial before and after barium enemas and during therapeutic fasting. Medical conditions such as Crohn's disease, ME and intestinal Candida are helped by the detoxifying effect of colon hydrotherapy. If you don't have any problems you will still benefit from a bowel cleanse with colonics.
How can I make a booking?
Call Sharon, our Colonic Therapist, now for a free initial consultation on 07932 553334.
Where is your Cambridge Colonic Irrigation Clinic?
The clinic is based within Salus Wellness at 47 Norfolk Street, about 5 minutes walk from the Grafton centre.