Cambridge Cognitive Behavioural Therapy (CBT)
Prices range from £50 to £120 for a one hour treatment. Check individual treatment pages for further details. Call 01223 300 222 and ask for a CBT therapist.

Make an appointment with a cognitive behavioural therapist at our Cambridge clinic. 
Are you feeling stuck? Do you have thoughts, memories or beliefs that are getting in the way of you living a happy and fulfilling life?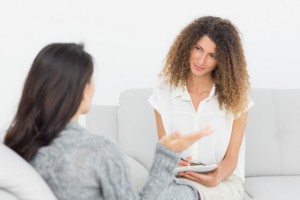 The good news is that anyone, including you, can learn practical techniques to move past emotional obstacles and start living a happier life.
How would it feel to be armed with a set of techniques that you can use day to day to bring about the changes you so desire in your life?
"I learned practical techniques that I can really use in my life" – a client of David Head
Your cognitive behavioural therapist can teach you how to change your negative thought patterns, beliefs and behaviours and transform them into happy and productive ones.
"Thanks to CBT, I feel more aware of the choices I make and why I'm making them" – a client of David Head
Can CBT help me with my problems?
CBT can help you if you suffer from any of the following:
Depression, grief, or anxiety
Relationship and interpersonal problems
Panic attacks
Self-esteem difficulties
Work-related issues
A history of abuse
Post-traumatic stress disorder
Borderline personality disorder
Obsessive-compulsive disorder (OCD)
Adapting to a chronic illness or disability
Depression, anxiety and low self-esteem
Cognitive Behavioural Therapy (CBT) can be used to treat depression, anxiety and low self-esteem by changing the way you think and behave.
It offers a framework for understanding how these problems develop and the unhelpful thinking patterns that keep them going.
It is based on the idea that your thoughts, feelings and behaviour are connected and that negative thoughts and feelings can trap you in a vicious cycle.
A therapist can help you understand these cycles and work with you to change the negative patterns.
You will be encouraged to put changes into action during the week and then discuss how it went with your therapist the following session. This may include keeping mood and activity diaries.
CBT is focused on current problems, rather than looking at the past like some other talking therapies.
"I'm nervous about seeing a Cognitive Behavioural Therapist"
Emotional and mental problems can be a heavy burden to bear alone. Even so, many people are nervous about reaching out to a therapist for help.
The important thing to remember is that your CBT therapist is always on your side. They will work with you in a supportive, confidential, and non-judgemental way to help you achieve the best outcomes for your life.
"I no longer felt like such a 'freak'. I realised that other people also feel like I do, and that I'm not alone in these thoughts" – a client of David Head
Booking a first appointment with your CBT Therapist at our Cambridge Clinic
To make a first appointment, call  01223 300 222 and ask for a CBT therapist.
In your first appointment, your therapist will talk with you to understand what you want from therapy and what the best plan is. They will also check to make sure that they really are the best kind of therapist to help you, and they may recommend a different type of therapist (such as a clinical psychologist) if that would be better for you.
Treatment sessions usually last 1 hour. Depending on the type of issues you're working on, you might only need two sessions, or you may benefit from a longer series of sessions.
Qualified Cambridge Cognitive Behavioural Therapists
You can rest assured that you are in safe hands because all the CBT therapists at Salus Wellness are fully qualified. Please click on any of the names below to learn about individual therapists, or call us on 01223 300 222 to make an appointment.