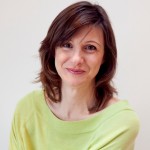 Beatrix Fogler, a Personal and Life coach based in Cambridge, is the first practitioner to join Salus Wellness, a complementary therapy clinic recently opened in Cambridge.
Beatrix, specialises in helping women in facing and overcoming challenging situations, usually related to maternity, family, work and coping with changes in life.
She commented:
"the value proposition offered by Salus Wellness is very compelling: great premises, central and practical location with easy parking. The main reason for me joining Salus Wellness is the extra help with my marketing and sales, ensuring that my business can grow even more".
For more information about Beatrix please check her Coaching Her website.
How to get in touch with Beatrix:
Phone: 07869 109 337
Email: beatrix [at] coachingher.co.uk (replace [at] with the @ symbol)
Twitter: @beatrixfogler