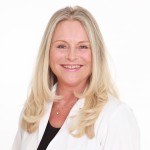 We are very pleased to announce that Sharon Lunn has joined Salus Wellness last month. Sharon is a highly passionate and professional Naturopath, Homeopath, Colon Hydrotherapist, specialising in Digestive Health.
The team here at Salus Wellness are looking forward to working with Sharon in building a successful client base in Cambridge; Sharon is a great addition to our already extensive list of professional therapists.
Visit her profile by cheking her profile.