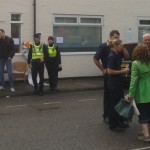 Last Saturday 22 June 2013 PACT was running the traditional Summer Event and we at Salus Wellness run a charity day where members of the public had the opportunity of enjoying short taster sessions in massage, reflexology other treatments and accepted donations to be paid to PACT itself.
A total of 7 of our practitioners attended the event and offered their services to the local community; people treated during the day included 3 fire fighter which were officially attending the event with their fire engine parked in front of our premises.  The day was a great success and we also managed to collect £87 in donation from nearly 20 member of the public. Salus Wellness has also donated 4 massages for a total value of nearly £200 to PACT's blind auction and tombola.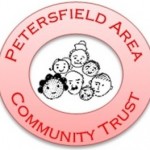 Petersfield Area Community Trust (PACT) was founded in 1997 and aims to organise supportive structures to foster local community spirit in the Petersfield area of Cambridge. We are a forum which seeks to further the interests of residents and to fulfil community needs. As Salus Wellness is located in the heart of Petersfield we are more than happy of getting involved and helping PACT ib any way we can.