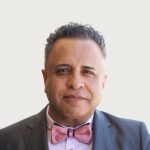 We are very pleased to announce that Rashid Zaman has joined Salus Wellness this month.
Dr Rashid Zaman BSc (Hons) MBBChir (Cantab), DGM MRCGP MRCPsych FRCPsych is a highly experienced Consultant Psychiatrist who will be pleased to assess and treat individuals, aged between 17-65 years, experiencing mental health problems such as Adult ADHD, Anxiety, Depression, Bipolar Disorder, Obsessive Compulsive Disorder, Phobias, Schizophrenia / Psychosis and Stress related mental health problems.
The team here at Salus Wellness are looking forward to working with Rashid to create and grow his successful client base in Cambridge. Rashid is another great addition to our already extensive list of professional therapists.
Visit her profile by clicking here