Sharon Lunn – Cambridge Colon Hydrotherapy Treatment

£85 for a single treatment, £225.00 for a course of three sessions.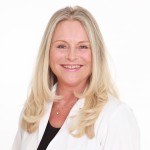 Sharon Lunn is a fully qualified and registered Colon Hydrotherapist, Naturopath and Homeopath specialising in Digestive Health.  Sharon has over 20 years of experience treating and educating her clients about improving their digestive health.
Call Sharon now on 07932 553334 or send her an Email info@sharonlunn.com and find out how she can help you enjoy a happier healthier life.
Each person is treated individually, taking in consideration lifestyle factors like stress, diet, work and this information is taken into the treatment plan. Sharon has a passion for colon health – it's the key to a vibrant life, because you are not just what you eat, you are what you digest, absorb and eliminate.
Sharon has a warm professional approach and makes you feel very much at ease.  The history and physical examination of the patient would dictate the need for colon hydrotherapy in the overall treatment plan. In some cases complete success may need to be linked  with other modalities, such as vitamin / herbal supplements, homeopathy and manipulation treatment.
Is colonic hydrotherapy right for me?
Clinical indications for colon hydrotherapy are: Constipation, Lazy Bowel, IBS (irritable bowel syndrome), Diarrhea, Bloating, Candida, Hemorrhoids (mild to moderate), Intestinal Toxemia, Lethargy mucous colitis, parasitic infections, diverticulosis, diverticulitis (when in remission) crohn's disease (when in remission) skin problems linke eczema, psoriasis, dermatitis, spots, bowel cleansing, fasting, allergies, toxic headache, flatulence, bloating, leaky gut.
Sharon Lunn's professional qualifications
Practising clinician since 1995, having worked at various clinics in London (including a GP surgery), her own clinic in Essex, and now in Cambridge at Salus Wellness.
Teacher of postgraduate students at the National College of Colon Hydrotherapy.
Member of the Association of Registered Colon Hydrotherapists, which is a professional association representing suitably qualified Colon Hydrotherapists with relevant health care backgrounds,
Member of the Homeopathic Medical Association
Member of the Complementary & Natural Health Care Council.