Maria Kanellis
Psychotherapy
£50 per a 1 hour session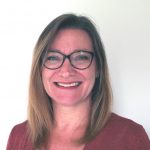 Maria Kanellis is a Psychotherapeutic Counsellor specialised in working with children and young people who experience psychological distress. In younger children this may appear as social, emotional and behavioural problems at home or in school. In young people it may cause anxiety and depression. She offers a safe, contained space for clients to explore their feelings and work through their difficulties. She also offers support to parents in helping their children through these difficult periods.
Maria's therapeutic model is integrative, drawing from a number of therapeutic approaches in order to suit clients' individual needs. She offers people an opportunity to express themselves through the arts, and play for younger children.
Maria trained at Cambridge University and has an MEd in Child and Adolescent Psychotherapeutic Counselling. She has twenty years experience of working with children and young people in various roles in educational and social care settings. Maria is a member of the British Association of Counsellors and Psychotherapists and adheres strictly to their code of ethics. She attends regular clinical supervision and keeps up to date with current practice through Continuing Professional Development.
If you have any questions and would like to have a conversation, or arrange an initial consultation you can contact her on 0776 666 5683  or by Email contact@mariakanellis.co.uk