Luke Henderson
Hypnotherapist
£75 for an individual session, £195 for three sessions if paid in advance.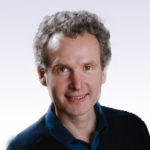 Luke Henderson is a hypnotherapist, Psychotherapist and Mindfulness Coach and he specialises in Weight Loss, Phobias and Anxiety. He works primarily with people interested in managing their weight, overcoming Anxiety and creating good positive habits.
Luke has hypnotherapy diploma from the International Association of Hypnoanalysts and he is a qualified to undertake Clinical Hypnotherapy and Memory Reconsolidation Psychotherapy. He has been practising since 2003 and has successfully treated 500+ clients to date. Luke has a degree in Physics and has worked both nationally and internationally as a Physics Teacher.
Please contact Luke by Email lukehenderson77@gmail.com for issues related to weight loss, anxiety and phobias. For further information visit his website www.LukeHenderson.uk
Check Luke's Video
A promotional Video for the Norfolk based Hypnotherapist Luke Henderson www.lukehenderson.co.uk Produced by Number13Films www.number13films.com ©Number13Films Director: Tom Westwood DOP: Will Jarvis Music: Michael Wordingham