Louise Moles
Thrive™ consultant
Price is £800 for the complete programME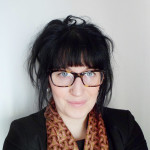 Louise practises as a Thrive Programme Consultant, projecting honesty and enthusiasm in empowering individuals to Thrive beyond relief from psychological disorders, and their associated symptoms. She offers tailored Thrive sessions which are effective in just a matter of weeks for phobias, anxiety, weight management, depression, and any other limiters of personal development and growth.
The Thrive Programme is a unique positive psychological self-help course which is hugely beneficial for building strong psychological foundations in order to sustain a Thriving lifestyle and resilient mindset. Through personal experience, Louise believes passionately in the capabilities of the Programme, and particularly enjoys working with emetophobes, teaching them the specialist insights and understanding needed to free themselves from intrusive symptoms to overcome their fear.
Louise gained her Thrive Programme Consultancy training under the supervision of Cambridge based therapist Rob Kelly, who is the author of The Thrive Programme series of workbooks. She also holds a Diploma qualification in Applied Positive Hypnotherapy, offering a specific empowering form of suggestion therapy congruent with the Thrive core principles.
Prior to training as a practitioner, Louise's professional working ethic has been led by an interest for helping others; she pursued positions at various charities in empathic support roles, and maintains a non-judgmental approach to her clients. She acts with positive encouragement in helping clients to challenge their thoughts and behaviours to facilitate permanent changes toward improved health, happiness and success.
If you wish to be treated with empathy, understanding and compassion, and are open to a highly successful future oriented approach in symptom resolve, then pull up a chair and Thrive with Louise!
You are most welcome to contact Louise for advice and informal discussion about how The Thrive Programme can help you, or may be suitable for someone you know. A free initial consultation is available to everyone.  Please ring Louise on 07507 071088 or Email her louise@thrivewithlouise.co.uk or check her personal website www.thrivewithlouise.co.uk