Dr David Head
Clinical Psychologist
£85 per session.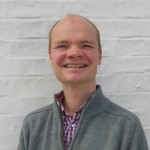 Clinical Psychologist Dr David Head worked for 9 years in the NHS and now works privately at the Salus Wellness Centre in Cambridge and in the City of London. He specializes in Cognitive Behavioural Therapy (CBT) and provides the most up to date treatment to help clients overcome a wide range of difficulties, He has expertise in CBT for a range of anxiety disorders (including panic disorder, agoraphobia, generalized anxiety disorder, health anxiety), trauma related disorders (both traumas suffered by adults and those suffering from the effects of traumatic childhoods) and depression. In addition David has practiced Dialectical Behavior Therapy (DBT) for 9 years and is skilled at helping those struggling with intense emotions, self-harm, relationship issues or alcohol or drug use issues. He also works with people who are struggling with a range of other issues, such as grief, anger, adapting to disability, life-stage or work related issues.
David is an expert in both traditional CBT and Acceptance and Commitment Therapy (ACT) and recently ran a public workshop on ACT (testimonials from which can be found on his website). Being experienced in traditional CBT, DBT and ACT gives David's clients a chance to choose an approach that is best for them. He is particularly interested both personally and professionally in mindfulness.
David helps people identify the changes they would like to make to their lives, and works with clients to develop ways of skillfully handling thoughts and feelings that may be acting as barriers to living a full life. His clients have repeatedly commented on his professionalism, honesty and kindness and his ability to help them develop effective ways of moving on. David's recent work in the NHS involved developing innovative group treatments, facilitating staff mindfulness groups, carrying out investigations into serious untoward incidents, and debriefing staff who have been affected by the death of patients. These challenging roles have enabled him to develop a wide range of skills to help people in difficult situations.
David is accredited by British Psychological Society (BPS) and Health Care Professional Society (HCPC) and is bound by their codes of conduct.
If you wish to contact David then please call him on 07564 324578 or email him on david@davidhead.org. More information can be found on him and his approach at davidhead.org