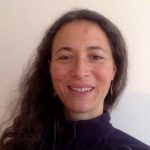 We are very pleased to announce that Myriam Thomachot has joined Salus Wellness this month.
Myriam is a Bowen Technique Practitioner and she specialises in:
Decreasing pain, inflammation, muscle spasms or tightness
Improving postural alignment, and range of movement
Lowering stress and anxiety
She works primarily with people who are looking to resolve chronic pain, tension and stress and who want to live in a more vibrant body with a calm heart and centred mind.
The team here at Salus Wellness are looking forward to working with Myriam to create and grow her successful client base in Cambridge. Myriam is another great addition to our already extensive list of professional therapists.
Visit her profile by checking here