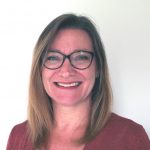 We are very pleased to announce that Maria Kanellis has joined Salus Wellness this month.
Maria is a Psychotherapeutic Counsellor specialised in working with children and young people who experience psychological distress. In younger children this may appear as social, emotional and behavioural problems at home or in school. In young people it may cause anxiety and depression. She offers a safe, contained space for clients to explore their feelings and work through their difficulties. She also offers support to parents in helping their children through these difficult periods.
The team here at Salus Wellness are looking forward to working with Maria to create and grow her successful client base in Cambridge. Maria is another great addition to our already extensive list of professional therapists.
Visit her profile by checking here