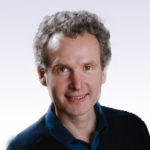 We are very pleased to announce that Luke Henderson has joined Salus Wellness in Cambridge this month.
Luke Henderson is a hypnotherapist, Psychotherapist and Mindfulness Coach and he specialises in Weight Loss, Phobias and Anxiety. He works primarily with people interested in managing their weight, overcoming Anxiety and creating good positive habits.
The team here at Salus Wellness are looking forward to working with Luke to support him in growing his client base in Cambridge. Luke is another great addition to our already extensive list of professional therapists.
Visit his profile by checking here.