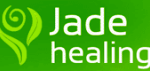 We are delighted to announce the union of two leading complementary health clinics.  Eight experienced practitioners from The Jade Healing Centre have moved into Salus Wellness this week.
Olga Diamant, David Head, Peter White, Deniz Baloglu, Fang Zhao and Christine Kim are joining forces with the existing Salus Wellness team of 25 strong practitioners, and further enhancing the overall range of treatments offered at 47 Norfolk Street.
Olga Diamant, coach, therapist and director of The Jade Healing Centre declared: "we are very pleased to join our forces with the team at Salus Wellness and looking forward to the synergies that we will create"
Massimo Gaetani, managing director of Salus Wellness, added: "we are honoured that the great team from The Jade Healing Centre decided to join us and we feel they complement perfectly with our team, filling important roles that were left uncovered until now."
For any booking please contact the practitioners directly or feel free to Email our office info@salus-wellness.com or call us on 01223 300222.