How to create a good profile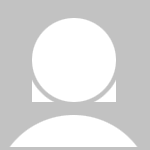 Creating a practitioner's profile can be more doubting than many may think. Questions like "What shall I write on my profile?" "Is is important to list my qualifications?" "How long must it be?" and more like these can be hard to answer. Below we have listed the basic structure and the "dos and donts" to create a great looking profile which represents you, what you do and hopeful can help visitors understand that you are the right person to contact.
Main structure
Obviously you can write your profile as you wish, however this structure below is in our experience the most effective one.
Name, your role/position/title
What you can help with
Any special award, success or experience
USP (unique selling points) of your model of therapy
Call to action – a gentle invite to make contact with you
Example / Template
Joe Blogs is a hypnotherapist and NLP coach and he specialises in Weight Loss, Stop Smoking and Phobias.  He works primarily with people interested in manage their weight, stop smoking or affected by phobias.
Joe has hypnotherapy diploma from the Institute of Clinical Hypnotherapists and he is a qualified NLP Master from the NLP Academy.  He has been practicing since 2008 and has successfully treated 500+ clients to date.  In his previous career Joe was a high school teacher and he hold a degree in history from Leeds University.
Please contact Jo for issues related to weight loss, smoking addictions and phobias.
Dos
Always write in the third person because 1. being on the Salus Wellness website it looks better and 2. too many "I"s or "me"s can put some people off.
Specialise. If you can state that you specialise in 2 or 3 issues, you will find a better response to your profile as people like to feel special and receive special (ised) treatment. Your areas of specialisation can simply be those that you enjoy/are more successful with.
Start building rapport with your potential clients/patients. Say things like "if you feel xyz" or "you may be wondering how this therapy can help you overcome xyz" etcetera. These kinds of statements can help the readers feel that you understand them and know where they come from.
Talk about WIIFM (what's in it for me). Mention the benefits that the client/patient will receive by working with you.
Use paragraphs – It looks good and easy to read for the visitors. Paragraphs must be made of more than one sentence though so use your common sense.
Include your website address
Don'ts
Write a CV. The profile is not to show what you achieved (academically or professionally) but it must be used to tell a potential client/patient that they are in the right (or wrong) place so that they can either make contact or look elsewhere.
List your hobbies unless very relevant.
Go on forever… Keep it short (500 words maximum).