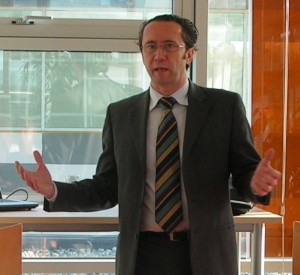 The majority of enquiries from practitioners interested in working at our clinic in Cambridge can be grouped into 4 main categories:
Experienced practitioners working for the NHS who decide to go private, either part or full time
Experienced practitioners working at other clinics who appreciate the free business and marketing support they can get at Salus Wellness
Experienced practitioners who have built up a home based practice and decide to take it to a higher level by working from a professional establishment
Experienced practitioners with an established practice in another town interested in creating a presence for themselves in Cambridge
To the best of my knowledge we are the only clinic in Cambridge with a clearly stated work with us page and we invest a substantial amount of time and resources to help our practitioners to learn how to grow their own practice.
This is the main reason why we have recently been receiving several enquiries from people who have literally just qualified or even from some who are months away from qualifying. All colleges and institutions teaching complementary health are offering some kind of marketing preparation in some shape or form.  Very often information is delivered as just a few hours of tuition and perhaps a booklet with little substance about the real details and intricacies of running your own business.
So here are my tips about starting your private practice:
Failing to plan is planning to fail. Have a plan in terms of how many clients you are going to see and how much you will charge, check what the common price is for your market in your geographical area; if you need a simple idea about how to plan your numbers check this post
Define a precise marketing image for your practice. Will you work with your own name or with a different brand? Once decided you need to go ahead and prepare and get ready with your marketing material; the essentials are discussed in this post; remember that everything takes a long time to develop, usually longer than you expect so if you wait until you are qualified you will have weeks or months of delays before your marketing material is as ready as you are
Find a place to practice; some people assume that working from home is a good idea but you are exposing yourself and family to lots of strangers.  Be aware that the journey to self-sustainability for your practice will take time, as I wrote in this post; therefore it's best to find a place that will not cost a fortune when you start but also will not charge a large percentage of your income when you become successful
Be ready to face fast times, slow times, stressful times and again and again; starting your own private practice is effectively like starting any other business. Just months or years of consistent and good quality work will ensure the complete establishment of your practice.
Having done lots of mentoring work with start-ups, I often remind them that most projects will take twice as long, cost twice as much and will generate about half of the revenue you calculated in your initial forecast.  It is easy to be optimistic about our own plans but when they don't work we feel very frustrated.  So it's a good idea to have a plan, perhaps using a scheme I previously described above and be realistic/pessimistic about expected outcomes.  If we can be of any extra help please contact us via our standard phone numbers and email addresses.