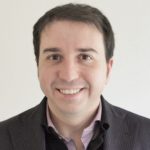 We are very pleased to announce that Dr Valentino Pironti joined Salus Wellness this month.
Dr Valentino Pironti is an Health & Care Professions Council (HCPC) registered Consultant level Clinical Psychologist with more than 10 year experience both in the NHS and the private sector. During the course of his career Valentino has successfully helped adolescents, adults and elderly struggling with impulse related conditions (e.g. pathological gambling, impulsive eating), depressive symptoms, social and generalised anxiety, ADHD and ASD, low self-esteem and relationship and interpersonal problems (couples, families, work related). He is experienced in using several therapeutic approaches including CBT, Systemic Therapy and Mindfulness-based Cognitive Therapy.
The team here at Salus Wellness are looking forward to working with Valentino to create and grow his successful client base in Cambridge. Valentino is another great addition to our already extensive list of professional therapists.
Visit his profile by clicking  here