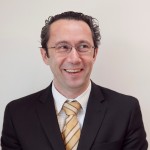 In a world where any company in any sector should consider themselves a media company it's becoming more and more relevant the need for constant and consistent production of good content. During the last few years we have been seeing an increase in agencies and freelancers specialising in copy writing and content marketing.
Here at Salus Wellness we advise the majority of our practitioners about how to create an online presence which starts from having a website and an account of various social media platforms and then it continues with a regular production of content. Content can indeed be in written format, such as blog posts.However in 2016 most people have in their pocket a smart phone which is powerful enough to create and upload photos and videos on the go so the type of content to produce and publish should not be limited to written words and it can indeed be a combination of several media.
The question that comes often is: what shall I write/take pictures/shoot video about?  Before answering this question let's briefly analyse why it's important to produce content.
Creation of content puts you in the position of being visible as an expert of your sector.  Search engines love fresh (and good) content so they are likely to serve a search request with websites which contain good, relevant and fresh content rather than pages which were not updated in years.
So if you are constantly producing relevant and good content which is published on your website then the average punter will have to decide, usually deciding within a few seconds, whether your website with good content is more relevant than your competition  who haven't bothered to update their website in years. Guess what the result is likely to be.
Are you already busy and finding new clients is not your main priority? Perhaps all of your business comes from word of mouth; even in this case you should not ignore the importance of producing new content and think again. If your name gets recommended from one of your clients' to their friends or colleagues there is a high probability they will do a web search on you. This will be in the form of Google search (or other search engines) using just your name and what you offer, maybe adding the City you are in: e.g. "joe blogs physiotherapy".  If they easily find you and your website then you'll be one step closer to an enquiry which may result in a new client.
Within a relatively short time your website will become an authority within your sector and gain visibility, depending on how often you are publishing new content; minimum should be once per week on average, better if every day. Sometimes it can become difficult to keep producing content as often as required. The good news is that nowadays much content could be found readily from other authors and it can be simply republished with permission, as long as the content is kept intact and the author's copyright is acknowledged.
Some of you might ask: what's the point of sharing and re-posting other people's content?  Well it's pretty simple. If you are a physiotherapist and write about physiotherapy you could look for more content about physiotherapy and related subjects, e.g. lifestyle changes which reduce the need for physiotherapy and so on. If you are good at collecting and republishing other authors' content then your readers will appreciate your work of finding relevant articles which of course they could find by themselves but you are saving them the work as you are doing it for them.
Content marketing has been the buzzword for many businesses over the last few years; whether you publish just your content or republish others' or a mix of the two you will provide relevant content for a particular audience.  The question is: when are you going to start?